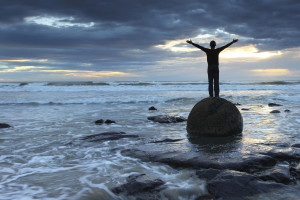 Creating inspired communications that impact eternity is a lot different than marketing. Sure, Eternity knows the four Ps of marketing (Product, Place, Price, Promotion) inside and out. But when it comes to helping organizations with eternal purposes, we're not trying to sell anything. We're trying to help make dead people alive and born-again people live more abundantly.
That's why before we begin work on a project, we pray. We ask the Supreme Creative Director to fill us with His Spirit and His Truth, to let His creativity flow through us to bring good to people and glory to God.
We love what we do because we love the One for Whom we do it. And we're not ashamed to confess that we're a little choosy with whom we work. We work only for:
● Churches
● Christian schools and colleges
● Christian not-for-profit organizations
● Christian-operated businesses
We work with organizations who share our beliefs and our understanding of the Scriptures. (Here's what we believe.) And we view ourselves as partners with our clients in their ministries and in impacting eternity. We take seriously the job of publishing the Good News, and strive to make sure every headline, every word of copy, every photo, and every design points to God Who is worshipped in Spirit and in truth.
Creative communications with an eternal purpose. From Him. Through Him. To Him. That's why we say with Eternity, the possibilities are endless….